Chromatone 312 Key Synth Laughs in the Face of 88 Keys
August 9th, 2007 by: Paul Strauss
---
Here's an interesting tidbit of recent history for any electronic musicians out there. A couple of years back, a strange little company called Chromatone thought it was time for an overhaul of the traditional 88 keys on pianos (or less on many synthesizers.)
The Chromatone CT-312 keyboard has literally hundreds of individual, unlabeled keys. The "312″ in the name is actually is because there are 312 keys, but I lost count. To me, the synthesizer looks more like a massive, nearly endless typewriter than a musical instrument.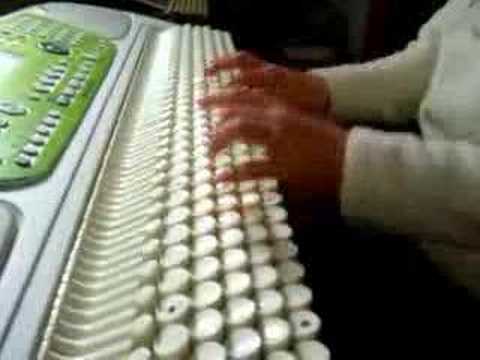 The keyboard uses a obscure paradigm known as a Uniform keyboard. It's based on a concept from the late 19th Century, known as the Jankó keyboard. Apparently, the idea behind the massive number of keys is to group multiple instances of the same notes across the keyboard, making it more likely that you can play a much wider range of notes without stretching across the keyboard.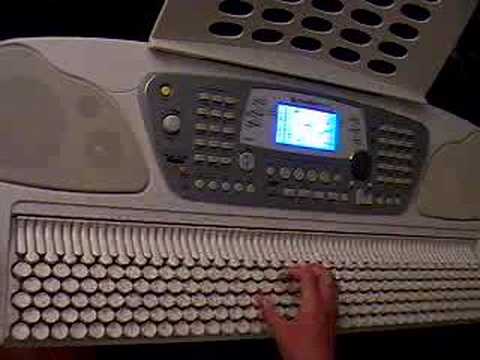 I'm sure there's a massive learning curve for this thing, especially if you've played a regular keyboard. This baffling chart attempts to explain how it all works, but all it does is leave me scratching my head. Still, that guy in the video clip above did manage to crank out the theme from Super Mario Brothers, which impressed me to no end. There are plenty more Chromatone clips out there on YouTube if you'd like to hear more.
From what I can tell, the company may still manufacture these, but I can't figure out any place to purchase one. Let me know if you guys have any luck. [UPDATE: due to the demand this article stirred up, Chroma is offering a limited number of these keyboards for sale here. Prices start at $1575 USD + shipping]
---
---
Make Your Own Atari 2600 Game
Nintendo Game on iPhone, Without a Hack
---
---
---
---
Comments (61):
---