Gundam Statue is Alive!!! *Cries*
---
The RX-78 Gundam statue is aliiiiiive!
Okay not really but it's still awesome. It looks like a chunkier Exia. Of course it does. They're both Gundams. Giant Robot Statue is making me stupid.
And its head moves too! *sobs*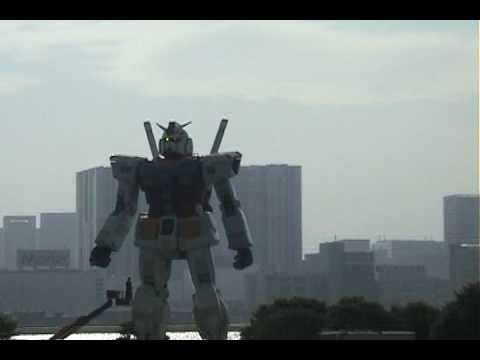 It doesn't just do "Look at me I'm awesome" poses too, it can also be dramatic, as shown in this shot:
I take that back. He's actually a bit creepy in that shot. But still awesome. Check out Pink Tentacle for more hi-res pictures.*wipes tears*
---
---
Iconnect Keyboard With iPhone/iPod Dock: as if the "I" in Its Name Didn'T Tell You That Already.
Atari Cartridge Wallet Pays Homage to the Classics
---
---
---
Comments (3):