Rubber Ninjas Bounce Onto Pc
July 29th, 2009 by Alisha K.
---
Rubber Ninjas, originally released for OS X, is available at last for PC users. Okay, it really didn't take that long (a few months), and you've probably never even heard of Rubber Ninjas anyway. I just wanted to highlight that we got something before you guys did for once.
And if you haven't heard of Rubber Ninjas, listen up: it's a ragdoll fighting game. It's just colorful dudes, with and without weapons, whacking the colorful blood spatters out of one another. If you're not sure you're into hilarious fighting games (are you sure you're still breathing?), then you can check out the demo. The full version is $19.95, and you get the game for both Mac and PC.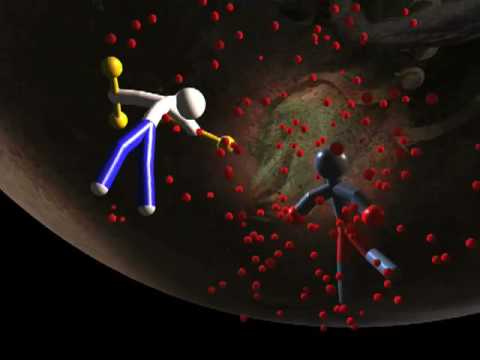 [via IndieGames]
---
---
Weird Vending Machines: if You Vend It, They Will Come
I-Block Pepper Grinder Fits Right Into This Salt Shaker [Tetris]
---
---
---