Life-Sized Link is Made of Paper
September 23rd, 2009 by Alisha K.
---
Link, the boy hero from a legion of Legend of Zelda games, is a popular subject for sculptures and fan art of all sorts, like this life-sized model. There's just one catch with this example, though–it's made entirely of paper.
From this distance? I, at least, can't tell at all that this is papercraft. I've seen dozens of wax replicas that look far worse! Up close, however, Link's pulpy origins begin to emerge, particularly in the hands and face.
But even the lines from folding and fitting look good. Looks almost like he was carved from wood. I have to say that this is probably the coolest papercraft example I've ever seen… and you can even watch the entire process in an epic collection. This guy was not messing around. Here's the final video: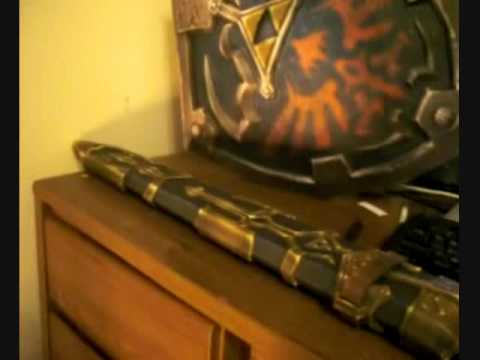 [via Papercraft Museum]
---
---
Tesla Turbine Pencil Sharpener: Not Even Half as Awesome as It Sounds
R2-D2 8 Console Hack Proves Casemods Don't have to Make Sense to be Cool
---
---
---
Comments (1):