Augmented Reality Tattoo Can Fly Off!
---
All this talk about augmented reality is cool, but this is a really cool application of this technology. The design basically involved tattooing a simple barcode onto someone's arm.
What happens next? Well, check out the video below – when a camera views the barcode, it's transformed into a flying dragon.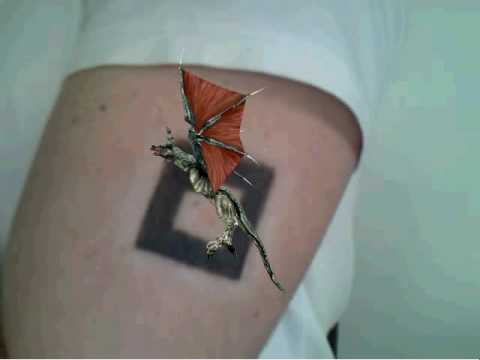 The augmented reality tattoo was developed by the Buenos Aries based ThinkAnApp studio. They developed specialized software to recognize the AR barcode on a curved surface like an arm.
[via Designboom]
---
---
Vip Kicker Premium Edition Foosball Table: You Must be a Millionaire or Richer to Play
Command & Conquer the Tiberian Saga for Free!
---
---
---