First Step in Becoming a Cyborg: Bionic Feet!
---
The one concept of Cyberpunk that I've always enjoyed is bionic limbs. In that near future universe, people could have cybernetic limbs. For years, this concept was relegated to science-fiction. However, there has been progress to make these sort of replacement limbs a reality.
A lot of people lose limbs in warfare, disasters and accidents. The need for these cybernetic or prosthetic parts is real. Designed by engineers are the University of Michigan, these new feet are actually powered and can return some of the impact energy that we generate while walking. This makes it easier for the patient to walk.
The design is said to be 30% more efficient compared to traditional prosthetic feet. Check out this high-speed video of the bionic foot in action: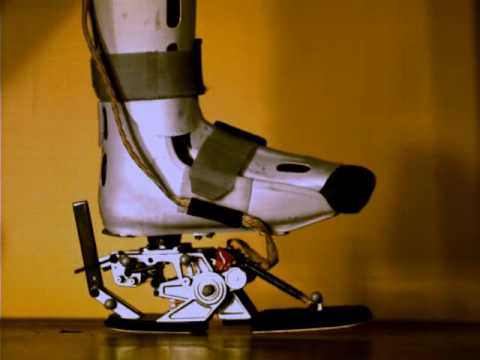 ---
---
Active 3d Glasses for Samsung 3d LED Tvs Are Expensive and Ugly
Darth Saddam: Artist Reveals Parallelisms Between Infamous Villains
---
---
---