Mirasol Color E-Book Display Ready to Wow Readers
---
The biggest issue with e-Reader displays like the ones on the Amazon Kindle and Barnes & Noble Nook is that while they're really easy to read, they don't support color. That's all about to change, thanks to this new display tech from a little company called Mirasol. (Actually Mirasol is a little company owned by a much bigger company called Qualcomm.)
Mirasol has managed to create a display technology called IMOD (interferometric modulation), which produces an extremely low-power, highly reflective screen that can easily be read in direct sunlight. As a matter of fact, early claims are that battery life bests LCD and OLED by 8 to 15 times in real-world usage.
In addition to cranking out color images, Mirasol's e-reader displays will be able to handle video at a refresh rate of up to 15 frames per second. While it's not as fast at refreshing as an LCD or OLED display, battery life and readability for books should be way better – at least from the prototype photos I've seen.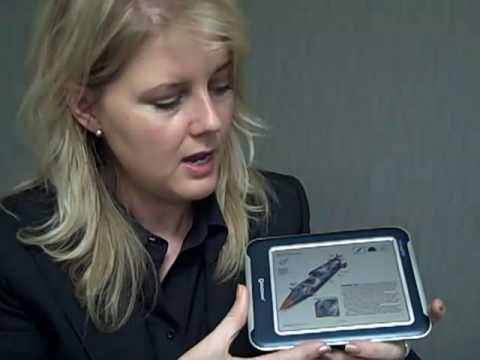 There's confirmed release date for the first Mirasol-based readers will hit the market, but Qualcomm has indicated that a first-gen device could arrive as early as the Fall of 2010. I can't wait to get my hands on one and check it out up close and personal.
[via Xataka]
---
---
LG Time Machine Dvr/HDTV Concept: Hdtivo
Herb the Butler Robot Will Eventually Do Your Bidding
---
---
---
Comments (7):