Furo the Emotional Future Robot: Aren'T They Supposed to Lack Feeling?
---
This new robot coming to us from South Korea really wants to express itself.
The FURO from Future Robot is designed to convey various "human emotions" including, but not limited to "Uncomfortable smile," "How do you like my teeth? I just had them whitened," and "I'm sad that I have no opposable thumbs".  In this video, the FURO demonstrates its ability to take your order from a restaurant menu, without so much as a grimace when its human master decides he wants to substitute a fruit cup for french fries.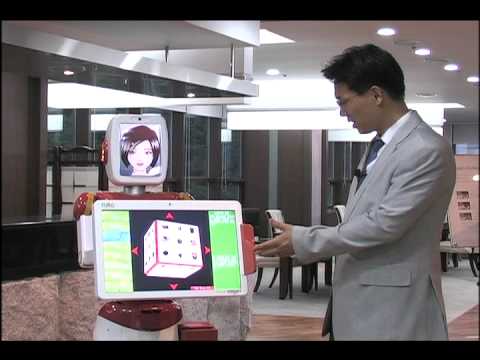 Frankly, I prefer the good old unemotional robots of my childhood. They're much better killing machines.
[via Plastic Pals via Crunchgear]
---
---
Wet Circuits: the Safest Power Strip, as Seen on Youtube!
Ninja Gaiden 3DS: and There was Much Rejoicing (and Slicing)
---
---
---
Comments (2):