Wet Circuits: the Safest Power Strip, as Seen on Youtube!
---
The Wet Circuits power strip is a water resistant power strip that also has a circuit breaker to prevent overheating. It's patented design ensures that electricity will be conducted only when a "proper plug is 100% inserted into the outlet." The outlets are coated with a "special protective material", making them water resistant, although the company admits that if the power strip is submerged for more than 2 hours then its circuits will be wet.
Here's a Home TV Shopping-ish demo of Wet Circuits: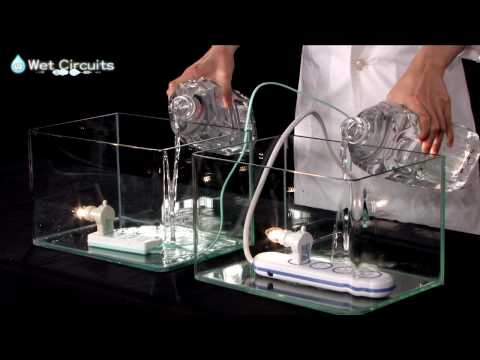 AI-YA! You can buy Wet Circuits at its official website for $35 (USD). They're also selling something called a "Power Oulet". AI-YA!
[via Engadget]
---
---
Super Mario Bros. Leftovers: the Characters That Didn'T Make the Cut
Furo the Emotional Future Robot: Aren'T They Supposed to Lack Feeling?
---
---
---
Comments (2):