IPhone-Controlled LED Suit Perfect for Raves (or Holiday Parties)
---
Perfect for the raver that wants to light up like a Christmas tree, or your dad, who likes to get lit like a Christmas tree, this iPhone-controlled LED suit will be the must-have item for the upcoming holidays.
The suit comes courtesy of Marc DeVidts from Miami and he recently wore it to Dragon*Con 2010 in Atlanta. It looks like his underwear lights up, which is kind of funny. They shine through and create a diffuse display.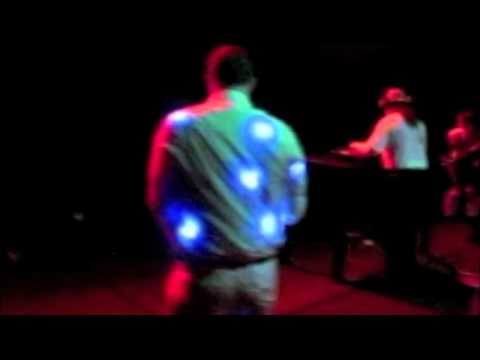 Of course, the best part is that the light show can be fully controlled via an iPhone. There really is an app for everything.
[via Make:]
---
---
Nintendo Game Controller Synths Beep and Bleep Their Way Back From the Dead
Doctor Who Sonic Screwdriver Wii-Mote: Bleh?
---
---
---
Comments (1):