LEGO Tardis Needs Arduino to Power Siren: Overkill?
---
JustJon made this great-looking LEGO Tardis, but for some reason it needs the power of an Arduino controller. Why? Well, it powers the siren and the plays the Doctor Who theme. Is it a bit much? It's hard to say, but it sure looks nice.
JustJon details exactly how he went about building this LEGO Tardis on his personal site. One of the challenges included how to make the windows look just right. There is even a motor included to open the door automatically. Now that's pretty impressive. However, the automatic door wouldn't play nice with the music, so it had to be removed.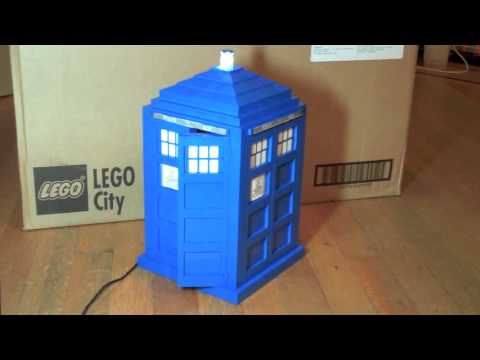 [via Make:]
---
---
Bottle Cap Princess Peach: the Princess Gets Recycled
Brando Mp3 Player Looks Like a Brick Phone, Still Doesn'T Make Calls
---
---
---
Comments (2):