LEGO Disc Thrower: Put Those Old Aol Discs to Good Use
November 29th, 2010 by: Lambert Varias
---
Here's further proof that you can build anything out of LEGO.  LUGNET member Philo made this awesome disc thrower a couple of years ago, and I think it's still a fun project for LEGO enthusiasts since optical media is just getting more and more obsolete. Philo calls his creation the Hammerhead, and I think it's easy to see why:
The Hammerhead propels discs at about 13 mph through an average distance of 20 inches. Those may not be mind-blowing numbers, but seeing the Hammerhead in action it's obvious that this thing could be used as a weapon: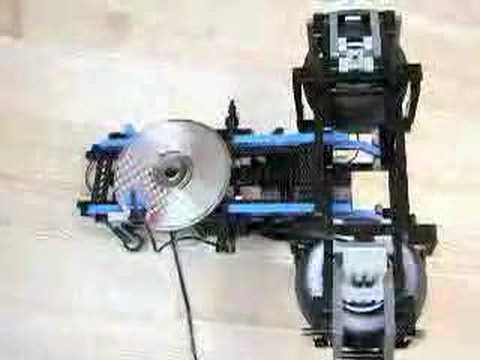 Check out Philo's website for more info on the Hammerhead. I think Philo should make a portable, gun-shaped version of the Hammerhead, with an adjustable receptacle so it can shoot out other kinds of obsolete media as well – floppy disks, cassette tapes, VHS tapes…
[via Tech World]
---
---
Disposable Touch Paper Interface: the Way of the Future?
Auto Finder Helps Track Down Your Parked Car
---
---
---
---
---