Black Panther is smashing box office records and wowing fans, and comic book fans couldn't be more excited. Celebrate your love of the superhero with the Black Panther Bluetooth Tracker & Wallet Bundle. Can't keep track of your smartphone, book bag, laptop, or wallet? These are important things you really don't want to lose. That's where this Bluetooth tracker comes in handy.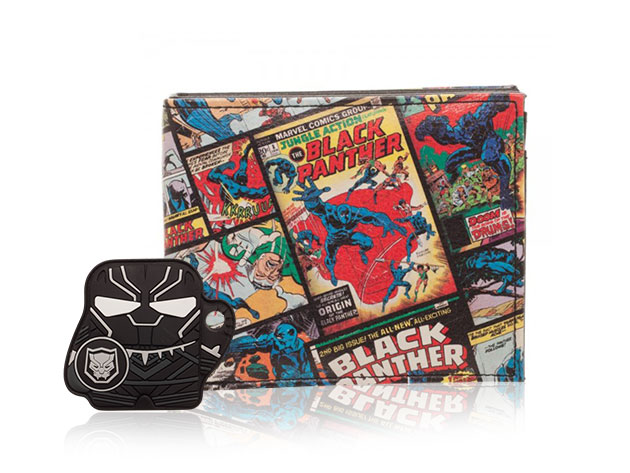 Attach it to anything using a keyring or sticky pad. When you lose track of it, you can simply use the alert function on the Foundmi app to make the tracker's alarm go off, telling you where your misplaced item is. The app will also record the last time and place that the app was connected to your tracker, so you can retrace your steps and locate the lost item more easily.
This bundle also comes with a printed Black Panther wallet that features card pockets, an ID slot, and a coin compartment for your spare change. Now, every time you pay for things, you can show off your comic book enthusiasm.
Get the Black Panther Bluetooth Tracker & Wallet Bundle now in the Technabob Shop. It's on sale for $29.98 (USD) – 25% off the regular price.