Bluetooth speakers are everywhere these days but few are making waves from a design standpoint. If you're looking for a high-quality Bluetooth speaker with a little more character, check out the Lofree QTV Wireless Speaker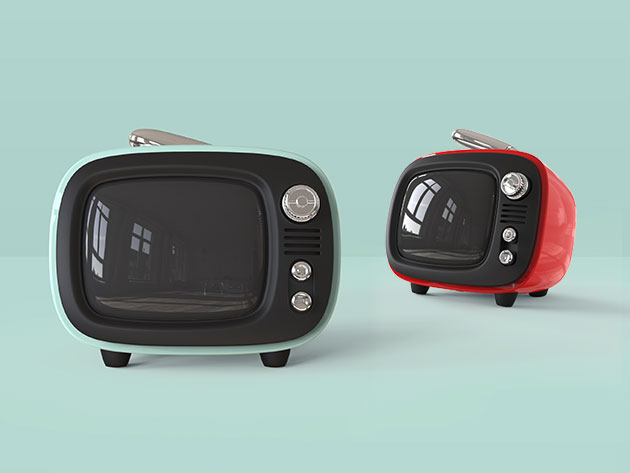 This fun speaker is inspired by classic TVs of the 1950s but don't let the vintage look fool you — this speaker is equipped with fully modern tools. A 5W speaker will keep the party going for up to five hours on a single charge, while the built-in timer and alarm clock modes make it an ideal nightstand piece. The time is displayed on the TV's diminutive 3.67″ LCD TFT screen.
The QTV Wireless Speaker retails for $119 but you can get it for $20 off today when you buy one for $99 in the Technabob Shop.