How Stressed Are You? Your Mouse Could Tell You
---
Most jobs nowadays require at least an hour or so at the computer, whether it's to type a report or send out an email to a colleague in another office. And when you're using the computer, you're also more or less using a mouse along with it (unless you just use laptops and are contented with moving the cursor around with just the touchpad.)
But how would you like it if your computer mouse could do more than just let you click or drag and drop objects on your screen? Researchers from the Tokyo Metropolitan University have come up with a device that's just about the size of a computer mouse that can tell you just how stressed you are. In fact, they've actually built a prototype version inside of a mouse.
It does so by bouncing off infrared light off of your fingers and measuring the bloodflow in your digits. It then analyzes the variations in your circulation. Bloodflow itself isn't what determines if you're stressed or not, but a correlation actually exists between the stability of your cardiac rhythm and the amount of certain stress-related hormones in your body.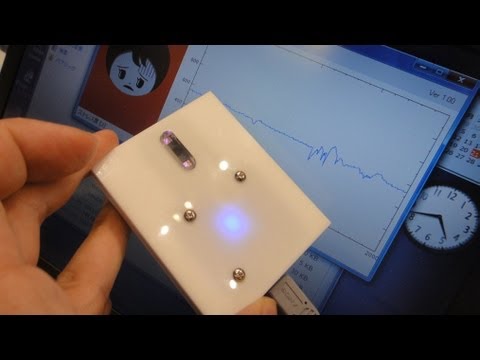 Who knows, we just might see this technology incorporated into the computer mice of tomorrow. Although personally, I wouldn't want to know how stressed I am, as it would just probably stress me out even more if I found out.
[DigInfo.TV via Oh Gizmo!]
---
---
Have You Tasted the Meaty Mona Lisa Yet?
Insect-Powered Smartphones (and a Praying Mantis on a Unicycle)
---
---
---