Steampunk Professor X Wheelchair: What if… Prof. X was a 19th Century Drunk?
March 8th, 2010 by Lambert Varias
---
Then this would definitely be his ride. First class craftsmanship, as befits a powerful telepath. A powerful alcoholic telepath. Forge and Zero probably helped him make the wheelchair, as it's made of parts from the past 135 years.
The Steampunk Professor Xavier Wheelchair by Daniel Valdez was made from a Victorian rocker from 1875, a Permobil C300 powered wheelchair, some pistons from a steelworks, an Arduino-based audio kit, and a drinks dispenser. You know, for the vodka and cranberry juice.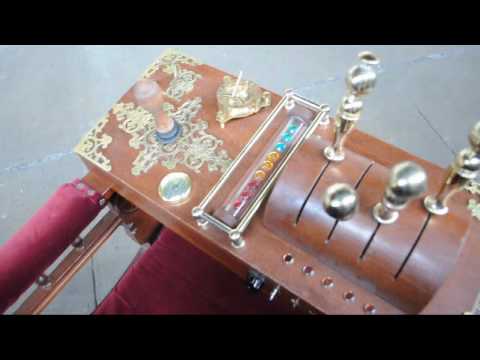 Check out Valdez' Flickr account for more pics.
[via Boing Boing]
---
---
Phrenology Head: What'S Really Going on Inside That Brain of Yours
Grungebuds Are Clearly Not Grunge Buds
---
---
---
Comments (3):