Geek Washing Machine Sends Techie Reminders
January 2nd, 2009 by Alisha K.
---
If you're the type to put clothes into the wash and then forget to take them out again, there may just be a solution. Too busy mucking about in the living room to remember your clothes? No problem; there's an alarm that sounds, annoyingly, as a reminder. Can't tear yourself away from the computer? No problem; the machine sends messages to Twitter, too.
Ryan Rose apparently thinks (correctly so, in my case) that the rest of us are similarly forgetful, and thus put together a helpful video showing what the modifications to his washing machine took.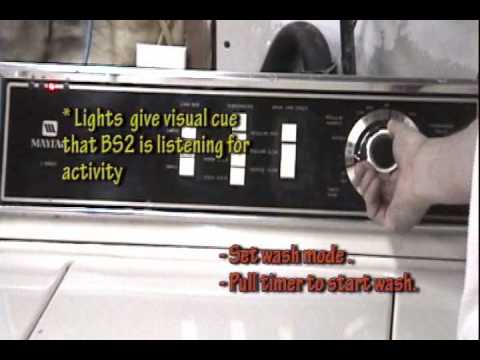 [via MAKE]
---
---
Softwear by Microsoft: Dos Not Compute
Sony Style Ad: Chocolate Covered Electronics
---
---
---
Comments (5):