Google Goggles Now Solves Sudoku Puzzles
January 11th, 2011 by Chris B.
---
Ever played a game of Sudoku? I went through a phase a little while back where I was obsessed with the game. I love solving puzzles, and these fancy number games were rather addictive. I made it a goal to be able to beat them without any sort of note-taking. Once I reached the this point, I grew tired of the game and found something else to amuse myself with. Well it seems like the people at Google found Sudoku as amusing as I.
Of course these people weren't content with solving the puzzles themselves. No, they designed software that could take an image of a board, and find the solution for you. Then they integrated it into the Google Goggles feature found on Android phones. Sure, it's not a life-changing feature, but it is pretty cool.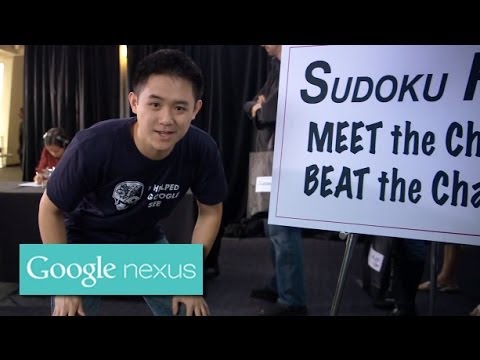 [via UberGizmo]
---
---
Tokyoflash Kisai Console is 3rd Concept Watch to Become Reality
Kinect Hack Turns You Into a Superhero
---
---
---